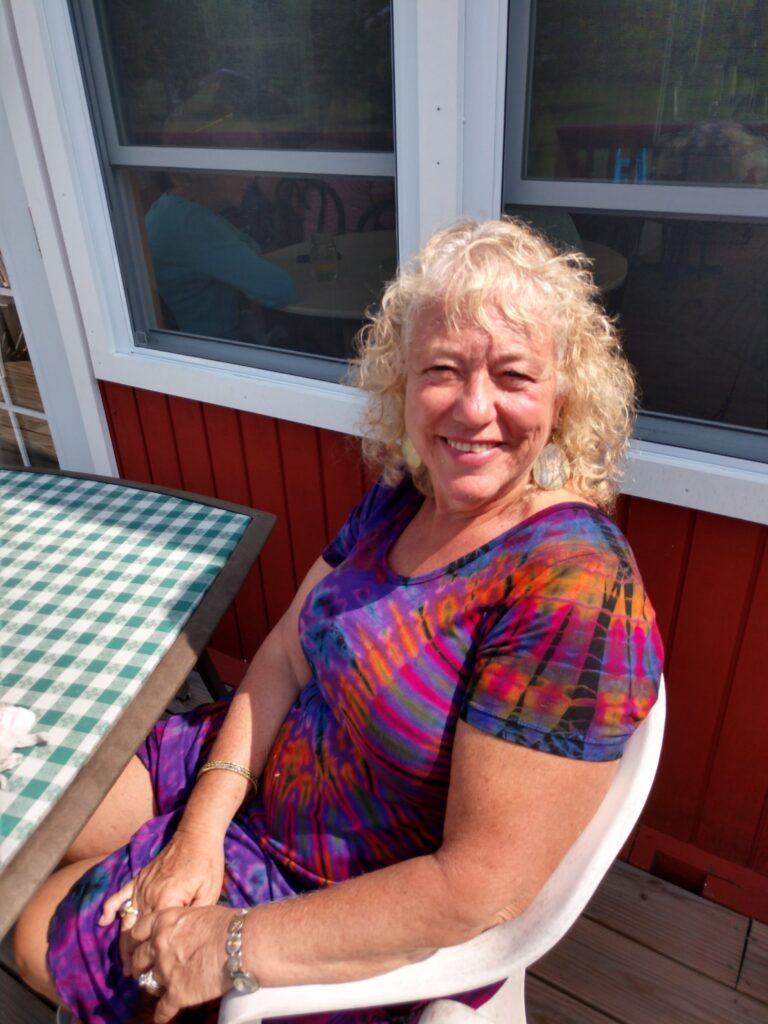 The chapter meritorious award acknowledges diligent volunteerism done in an altruistic manner and is selected by a committee of five members.
Our chapter meritorious award this year goes to Wendy Payton. She has been a staple in the massage industry in CT for decades. She reaches out to new members, does her best to make others feel comfortable, and is always ready to jump in and lend a hand. She was very involved in the creation of our MERT team (which was a predecessor to our current CSMT team), and is still an active member on the CSMT team who was involved in many deployments, from our 9/11 response at Ground Zero, the Boston Marathon, Sandy Hook, and the Mass tornadoes, to other CSMT work with Mercy Center Conference, Foodshare, and the Arthritis Foundation.
Her chapter volunteerism also includes serving on various awards committees, on the Ambassador Committee, and as delegate and alternate delegate. She also served as an instructor at CCMT.
To this day, former students still call her asking, What would you do in this situation… Her impact on our chapter has been consistent, steady, and compassionate. She has been a massage therapist for 38 years.
Congratulations Wendy and thank you for your service to our profession.