Date/Time
Date(s) - 01/19/2022
6:00 pm - 8:00 pm
2 NCBTMB approved CE Credits
Live Webinar
Cost:  Free – REGISTRATION ONLY AVAILABLE TO AMTA-CT MEMBERS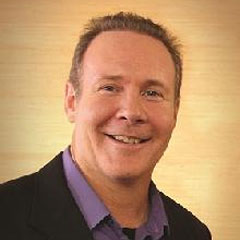 Presenter:  Dr. Kerry D'Ambrogio, D.O.M., A.P., P.T., D.O.-M.T.P.
Dr. D'Ambrogio is an internationally recognized lecturer, author, physical therapist, osteopath and board-certified acupuncture physician. He is the President and Director of the D'Ambrogio Institute (DAI) and Therapeutic Systems, Inc. (TSI). The TSI Center for Mind-Body Medicine treatment facility is located at 7311 Merchant Court in Sarasota, Florida, 34240. www.TSItherapy.com
He graduated from the Physical Therapy program at the University of Toronto, Canada, the Osteopathic program at the Canadian Academy of Osteopathy in Hamilton, Ontario, Canada, The John Wernham College of Classical Osteopathy in Maidstone England and the Acupuncture program at the Academy of Chinese Healing Arts in Sarasota, Florida, USA. His unique approach follows several schools of thought. His background in manual therapy includes: Maitland, Kaltenborn, Cyriax, McKenzie, Norwegian approach, and Osteopathy (Muscle Energy, Strain/Counterstrain, Myofascial Release, Craniosacral Therapy/Cranial Osteopathy, Visceral Manipulation, and Classical Osteopathy among others). Dr. D'Ambrogio also has a background in Acupuncture, Applied Kinesiology, Orthotics, Muscle Imbalance and a variety of exercise and movement therapies (Janda, Somatics, Florence Kendal, Shirley Sahrman and the Norwegian approach, among others).
Dr. D'Ambrogio started lecturing in 1988 and has taught in over 20 countries worldwide. He is recognized throughout Canada, the United States, Mexico, Brazil, Venezuela, China, Hong Kong, Japan, New Zealand, Australia, the Philippines, South Africa, England, Scotland, Wales, Ireland, Germany, Italy, Norway, and Israel as an exceptional teacher of manual and exercise therapies. He is a certified instructor recognized by the International Alliance of Healthcare Educators (IAHE). He is a published author of Positional Release Therapy and he has written numerous articles in Physical and Occupational Therapy journals. He has also discussed health issues on radio and television talk shows.

Website:  https://www.dambrogioinstitute.com/index.php
Course Description: In this lecture presentation, participants will learn the value of Lymphatic Balancing (LB) as part of your manual therapy practice.  Lymphatic Balancing is a manual therapy technique t hat utilizes a total-body lymphatic approach to treat orthopedic conditions.
What is Lymphatic Balancing:   Lymphatic Balancing (LB) is a specifically designed curriculum that applies specialized manual lymphatic drainage techniques, originally designed to treat lymphedema, to the orthopedic patient. LB expands on the philosophical approach to lymphedema pioneered by Emil Vodder, PhD (Vodder Method), Bruno Chikly MD, DO (Lymph Drainage Therapy), and Albert Leduc PT, PhD (Leduc method) with the addition of traditional osteopathic lymphatic pumping techniques making it more applicable to orthopedic injuries. LB can be used to treat excess fluid (swelling), fluid stagnation or lymphedema in the cranium, spine, thorax, abdomen, viscera, pelvis, upper (shoulder, elbow, wrist, and hand) and lower extremities (hip, knee, ankle, and foot).
This course is being presented in a live webinar format. Space is limited so register early. If you are unable to attend please reach out to Susan Francis – educationAMTACT@gmail.com to cancel, to make the space available for someone else. The instructor will provide the course certificate for attendees who complete the entire 2 hours of the course.